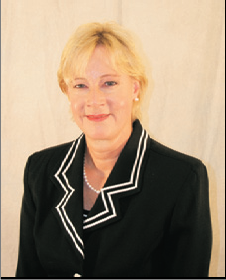 First of all, hello! I am very excited about joining you March 1 as your new Pastor, and I am immensely grateful to the leadership of Rev. Jack Westlund for his wonderful ministry to you. We can be thankful for this great Pastor who served you for 13 years, and then came back to serve you later again. I am humbled by his ministry, and I hope God will guide me in his tradition.
I look forward to being with you in the pulpit on March 7.
Yours in Christ,
Jeanne Simpson
Bio:
Rev. Jeanne Simpson comes to us from Eastminster Presbyterian Church in Stone Mountain, where she served as the Pastor of Senior Adult Ministries for 6 years. Jeanne has a Masters of Social Work degree, as well as a Masters of Divinity degree from Columbia Theological Seminary. She has held social work related positions for both county and federal agencies, as well as a senior manager in business development for a public sector software services company. A second career pastor, she began seminary in 2010 in the new part-time night program while working, and graduated in 2014 with honors.
Jeanne is married to Jim, a retired manager of federal social service programs for Region IV of the Department of Health and Human Services. They have two grown daughters: Jeneane, who is married to Phil Chmieleski and lives in Cherry Hill, NJ; and Catherine, who lives in Rossville, GA. Jeanne and Jim love to garden and travel, and Jeanne especially appreciates the fact that Jim enjoys cooking more than she does.