190 Years in the Making!!!
On October 25, 2015, Philadelphia Presbyterian
Church celebrated 190 years of serving our Lord. Philadelphia Presbyterian Church is the oldest church in Clayton County and is considered the "mother" church to several of the other Presbyterian churches in the county.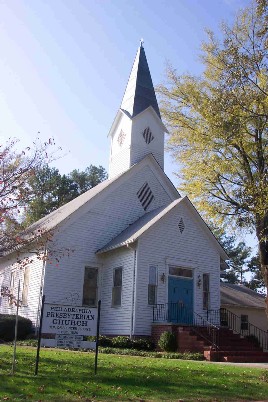 Our theme was "Bringing Families Together" and we had over 150 people join us for worship including Mr. Jeff Turner who is the chairman for Clayton County. Mr. Turner presented Pastor Wilson with a Proclamation for the Church recognizing our 190 years of service. We were also blessed to have former members return to celebrate this day with us. Our guest pastor was Reverend Trey Harper who served as one of our youth ministers from 1999-2001. His message was filled with lots of fun, love, and laughter as he reflected on his time with us and life as a father. It was an exciting time, and we look forward to seeing what God has in store for us for the next 190 years.
Our Homecoming was a huge success. More details to follow, but now enjoy the audio and few pictures from our big day.